You'll be in for a pleasant surprise as you explore the charming places of New England. This region in the United States has some awe-inspiring scenery, including many pretty coastal towns in New England. They'll surely make your visit memorable, whether you want to enjoy adventurous water sports or relax on a beach.
From Maine's rocky shores to the islands of Massachusetts, you'll find many spots worth exploring. However, the ones that would really impress you are the enchanting coastal towns of this region. Here are the top three:
1. Kennebunkport
While getting around in this town, you can go for boating excursions or whale-watching tours. You can also get to experience the life of the local fishermen while in Kennebunkport. The major highlight of this town are the shopping and dining opportunities that it has to offer. In one of the popular restaurants, you can try some mouth-watering lobsters.
This coastal town located in southern Maine is renowned for Dock Square. It is the center of this town, which has a variety of shops selling local craft. You'll find everything from handmade jewelry to t-shirts in them. Kennebunkport also has a many eateries.
While taking a scenic drive along the back-country roads, you can see the lobster traps. They are on Goose Rocks Beach and occupy a small strip of sand. You'll also have plenty of spots where you can rent canoes, boats, and kayaks. These places also offer you the opportunity to go on sailing cruises.
2. Oak Bluffs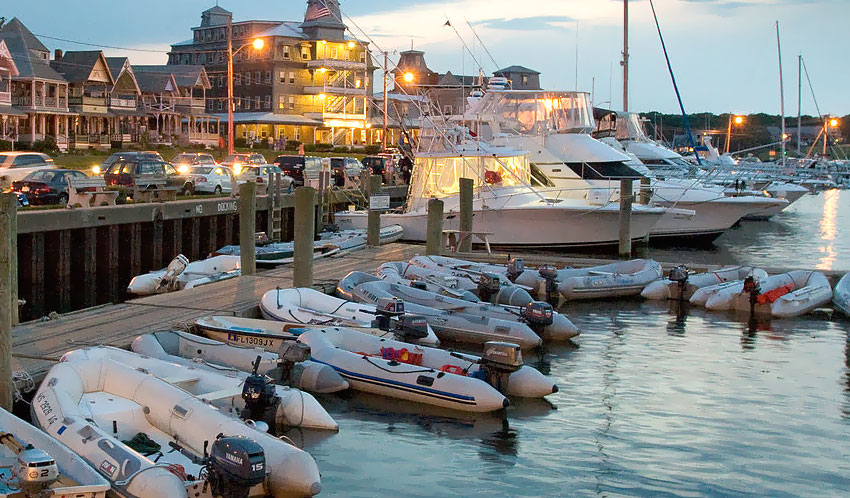 Located along Martha Vineyard's north-eastern shore, this is a famous beach town. Martha's Vineyard is a beautiful island in the Atlantic to the south of Cape Cod. Oak Bluffs has some vibrantly hued and unique gingerbread cottages. Besides, there are some beaches that have a very minimal surf. This makes the waters touching these beaches ideal for swimming.
You'll find the streets lined with eateries of all kinds. One of the oldest carousels is still operational in this town. Known as the Flying Horse Carousel, it dates back to the late 19th century. If you're traveling with your kids, they can have a spin on this historic carousel. Of course you can also bring out the child in you and have fun with them.
When you're in a mood to go swimming, you can also head to the Joseph Sylvia State Beach. Here, you'll get to witness a famous bridge, where the movie Jaws was filmed.
3. Bar Harbor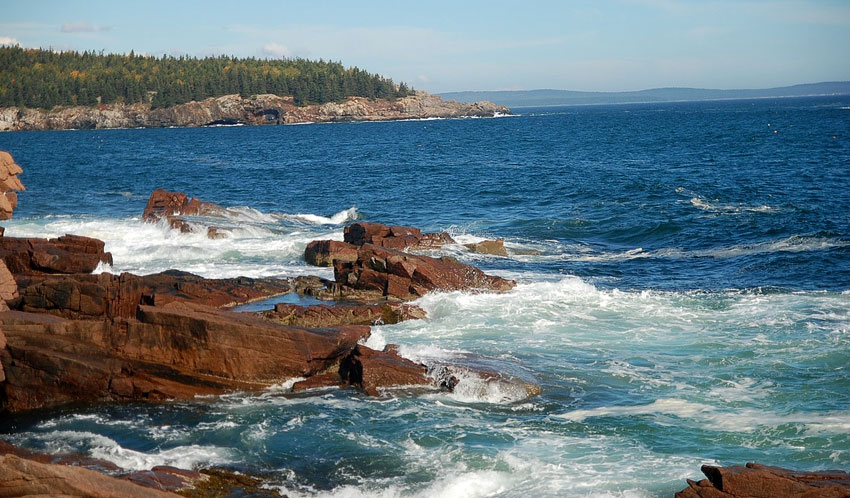 This is a small seaside town situated on the Bar Harbor Island. It is also home to the Acadia National Park. The town gets its name from the sandbar that connects the island at low tide to the mainland. Bar Harbor is ranked among the world's top spots for viewing fall foliage. Some of the vibrant hues can be seen along Acadia Byway's 40-mile stretch.
Visitors can either watch the range of colors in the park or soak up the scenes of wild coast. Even today, this historic town maintains its Victorian splendor of the past. Most of its elegant mansions have been transformed into restaurants and romantic bed and breakfasts.
Don't forget to enjoy some thrilling outdoor activities during your visit to Bar Harbor. You can take a canoe or kayak tour or go hiking in the national park. A trek to Cadillac Mountain's summit would also be a great experience.